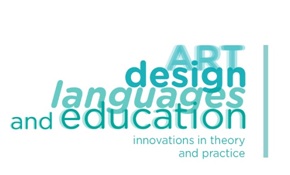 "NEW PERSPECTIVES" – an exhibition of lecturers and graduates of the Faculty of Arts and Education
Every year, the exhibition "New Perspectives", which accompanies the international conference "Art, Design, Languages and Education: Innovations in Theory and Practice" organized by the Faculty of Arts and Education of Kaunas University of Applied Sciences, provides an opportunity to look at artworks of the Faculty lecturers and graduates. This year, the artists engage the viewer to think over the past and present, the surrounding reality and its experience, constant change, the search for balance, and the power of the imagination in the virtual exhibition. In their paintings, photographs, graphics, digital graphics, works of glass, video art, fashion works and installation, the lecturers and graduates encourage the viewer to look for a different angle, discover new perspectives in their surroundings.
Participants of the exhibition: Alydas Jonaitis, Arvydas Martinaitis, Birutė Šležienė, Dalius Razauskas, Gintarė Jarašienė, Ieva Paltanavičiūtė, dr. Kęstutis Lekeckas, Laura Slavinskaitė, Lolita Grabauskienė, Ričardas Peleckas, Sigita Grabliauskaitė, Sigutė Bronickienė, Valda Verikaitė, Viktorija Anskaitienė, Vilma Gydaitė, Kęstutis Vaikšnoras
Author of the Design of the Exhibition: Juozas Dundulis, a designer, the coordinator of the study programme of Design, the Academy of Arts of the Faculty of Arts and Education.
---